If Cat Zip is not here, please leave a message.
Soooo....
How long are you staying here? PLEASE STAY THIS WIKI WILL NOT BE THE SAME! --



14:43, October 26, 2009 (UTC)
Plz
Could you PLEEEEEEEEEEEEEEEEEEEEEEEEEEEEEEEEEEEEEEEEEEEEEEEEEEEEEEEEEEEEEEEEEEEEASE stay longer??? --



14:46, October 26, 2009 (UTC)
Really??
That would make me so happy! By the way, I'm going to check my userpage friends list. If your not on it, I'll be sure you get there. :) By the way, your welcome for the support. :) --



14:49, October 26, 2009 (UTC)
User Page Vote
Vote on my userpage! Iamred1 Talk to me... 16:24, October 26, 2009 (UTC)
Welcome To Sonic Island
Build your country here!! --



18:41, October 29, 2009 (UTC)
Help!!
Shark says he will delete the Country Game if there is very low mainspace editing in the next few days. PLEASE HELP OR CAT ZIP ISLAND WILL BE GONE! :( --



21:13, October 29, 2009 (UTC)
OK
Then let's edit mainspace, we will have to re-upload our images again. --



21:18, October 29, 2009 (UTC)
Which is better?
Hey CatZip888,
SBR created another cool new blog about Guitar Hero and Rock Band. You can vote which is better. Go vote now!
Thanks!

--Spongebobrocks09 WHY DO YOU WANT A MARSHMELLOW??????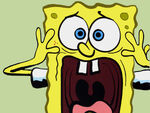 20:50, November 14, 2009 (UTC)
Penguin Play Awards
Hello CatZip888!
I, Sonic, have personally invited you to come to my Penguin Play Awards 2009 to vote for your favorite play and character! It will end December 31 2009, so hurry up!
Hi!
Hi! You are invited to my Earth Day party! The sign up is on my user-page! Hope you can make it! It's another day in the life of a boy named Johnny Test! 20:02, April 18, 2010 (UTC)
Hi
Hey Cat Zip! How's it goin'? Oh,and dude,my old penguin got banned forever,so I was wondering if we could meet up again? Leo the Hedgehog 11:59, May 22, 2010 (UTC)
My penguin is Gary Numbah2. Can we meet in Boiler Room,on server Snow Angel? Right now? (Also,my penguin is not a member,the items are from the Treasure Book). Leo the Hedgehog 12:04, May 22, 2010 (UTC)
Community content is available under
CC-BY-SA
unless otherwise noted.