My Talk Page! Go back home
Welcome to Club Penguin Wiki, CHECKITGEE5454!
width="200px" height="260px" />
Hi there! Welcome to the Club Penguin Wiki, the free online encyclopedia all about Club Penguin! We hope you enjoy your stay here.

There are many things the wiki offers to you:

Edit - Editing is the act of changing a page and adding information onto it. Your knowledge of the game is the prime reason why we are a large website. Remember, you can add images, make templates and many other things.
User page - All users have their very own user page. User pages are pages in which the user, who owns the page, can describe themselves. Feel free to fill out your user page with information about yourself, and anything else you would like to say.
User talk - All users have their own talk page. They receive messages from other users and you can send them messages through their talk page. You can add your signature by typing 4 tildes (~~~~). You can also click the button on the edit bar to do the same thing.
Forum - The wiki has a forum, in which your thoughts and matters can be written there.
Chat - The wiki enables you to chat with other wiki users in the chat we have! You can utilize it to talk about the wiki (for help, or for general discussion about it) or socializing, like a talk page, but in real time.

You can also modify some of your account settings such as your signature at Preferences. If you want to learn how to make a cool signature, click here!

-- Sdgsgfs (Talk) 15:41, August 30, 2012
Do not make rumours and don't make your avatar a picture of yourself because it is against the rules! Jackninja5 is the Awesome Dude!!!
Hey there! I know your new but how come you got banned on chat since last month? What did you do? :S Anyways, follow the rules on the wiki, if you don't know about many stuff of the wiki and stuff, ask to the mods and admins. Hope this helped! User:Historicalcp.
It is a joke! Who wants a lovely picnic supper of fish and chips?
Party Change
My Party has changed. It's on Big Surf.
Hey CHECKITGEE
Hi Covey, Are you boy or Girl? Please Reply to me ASAP thanks ~ Derpy Hooves Hey, Derpy! I'm a boy. thx for asking! BTW, meet me on icebrg on Oct 31. I'll be recording the "Journey is near" party! I ROCK ~CHECKITGEE Touhou, anyone? posted on.... 14:12, October 29, 2012 (UTC)
Happy Easter!
Happy Easter from Dps04!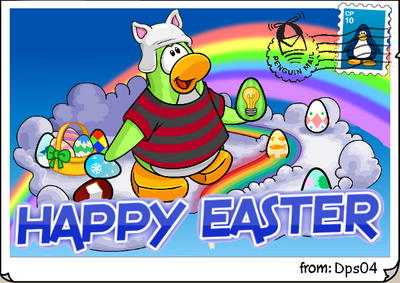 --

Dps04talk 17:22, April 21, 2014 (UTC)
Woah
Someone else likes Touhou here? Im not alone? Am I?
Flallaana (talk) 00:33, September 3, 2014 (UTC)
No Flallaana, you are not alone. I, too, like girls who shoot each other, drink sake, watch cherry blossoms, and wear silly hats. –Watatsuki 03:44, November 22, 2015 (UTC)
Community content is available under
CC-BY-SA
unless otherwise noted.