Welcome to the Club Penguin Wiki, Echaniwarrior!
Hi there! Welcome to the Club Penguin Wiki, the free online encyclopedia all about Club Penguin! We hope you enjoy your stay here.


Here are some things that may help you get started:

User page - All users have their very own user page. Your user page is where you can write about yourself, your penguin, and many other things.
User talk - All users have their own talk page. User talk pages are used to receive messages from others. You can also leave messages on other users' talk pages. You can add your signature by typing 4 tildes (~~~~), or by clicking the button on the edit bar to do the same thing.
The wiki also has a forum and a chat, where you can start discussions about Club Penguin, editing, about the wiki, and other subjects.
Also, make sure all the actions you do- editing, commenting, chatting, etc., are following the wiki's policy.
You can also modify some of your account settings such as your signature at Preferences. If you want to learn how to make a cool signature, click here!
Other help pages may be found here.

If you have any questions, feel free to ask an

administrator

.
We're always happy to help!

-- Dps04 (Talk) 16:52, November 24, 2012
Happy New Year!
We wish you a happy new year!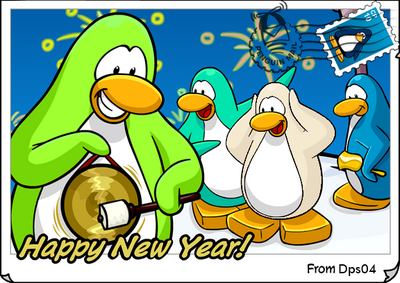 --

Dps04talk 05:47, December 30, 2012 (UTC)
Reply
I LOVE STAR WARS! I've been a huge fan since I was young. I am so happy there is going to be a party on Club Penguin for it! Which movie is your favorite? Mine is Revenge of the Sith. My favorite character is R2-D2!
ɐɾuıN uǝǝɹפ (talk) 00:52, July 16, 2013 (UTC)
Community content is available under
CC-BY-SA
unless otherwise noted.