Welcome to the Club Penguin Wiki, Elizabeth.milcareksultan!
Hi there! Welcome to the Club Penguin Wiki, the free online encyclopedia all about Club Penguin! We hope you enjoy your stay here.


Here are some things that may help you get started:

User page - All users have their very own user page. Your user page is where you can write about yourself, your penguin, and many other things.
User talk - All users have their own talk page. User talk pages are used to receive messages from others. You can also leave messages on other users' talk pages. You can add your signature by typing 4 tildes (~~~~), or by clicking the button on the edit bar to do the same thing.
The wiki also has a forum and a chat, where you can start discussions about Club Penguin, editing, about the wiki, and other subjects.
Also, make sure all the actions you do- editing, commenting, chatting, etc., are following the wiki's policy.
You can also modify some of your account settings such as your signature at Preferences. If you want to learn how to make a cool signature, click here!
Other help pages may be found here.

If you have any questions, feel free to ask an

administrator

.
We're always happy to help!

Penguin-Pal (talk) 15:58, October 5, 2014 (UTC)
Subject Here
hi :3 Darien8910 (talk) 04:32, November 22, 2014 (UTC)
Gift
I love your logo so much that I decided to put it in a frame! Keep up the good work!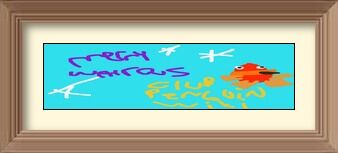 Watatsuki (talk) 18:18, December 7, 2014 (UTC)
Image Quality
Hey, Elizabeth.
I see that you've been uploading images in JPG format. However, if you would like to upload your images in higher quality, I would recommend saving them in PNG format instead. If you use Microsoft Paint, you can do this by going to File > Save As and then selecting the PNG file extension. If you use a different image editing software, the instructions will most likely still be the same, but if you have any trouble, just let me know and I'll try to help.
Thanks,
--Hey.youcp

02:26, December 15, 2014 (UTC)
Happy Holidays!
HAPPY HOLIDAYS! from Dps04 :)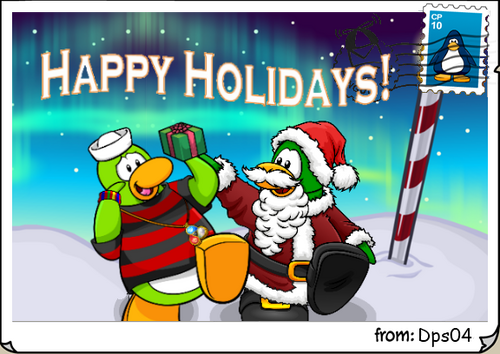 --

Dps04talk 15:03, December 19, 2014 (UTC)
Voting
Hi Elizabeth,
I've noticed you around the wiki - and I must say what a great drawer you are, but can you please refrain from adding your signature to the vote page until you reach 50 mainspace edits. You can check here.
Thanks,
--Roger6881 (talk) 15:43, January 10, 2015 (UTC)
Voting policy
Hello Elizabautumn, I have noticed that you have submitted votes multiple times to various vote pages, and while your art is beautiful, you may only vote if you have at least 50 mainspace edits; however, you only have three. If you need to check how many you have, see here. As I see you have already been warned by Roger, I am afraid you may face some sort of punishment(?) if this continues.
Thanks, -Watatsuki

19:10, January 18, 2015 (UTC)
Block
Hi, Elizabeth.milcareksultan.
Per your edit here, I have blocked you for 1 week. Please do not say that you want any user to die, no matter how you feel about them.
Thanks,
--Hey.youcp

22:17, January 22, 2015 (UTC)
Happy (late) New Year 2015!
Hey <insert name here>. Happy (late) New Year 2015! Here's a collage of all the users and characters from CP, CP Wiki, and the CP Spanish Wiki. Try to find yourself! If you do not find yourself, then I seriously apologise since
It was full
Perhaps you didn't have a custom penguin of your penguin
Either way, I highly appreciate for a wonderful 2014 and a bright new year 2015.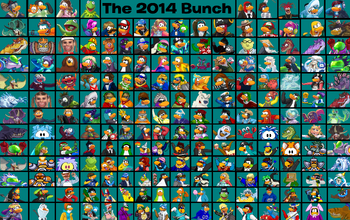 Community content is available under
CC-BY-SA
unless otherwise noted.