Welcome to the Club Penguin Wiki, Hubert P. Enguin!
Hi there! Welcome to the Club Penguin Wiki, the free online encyclopedia all about Club Penguin! We hope you enjoy your stay here.


Here are some things that may help you get started:

User page - All users have their very own user page. Your user page is where you can write about yourself, your penguin, and many other things.
User talk - All users have their own talk page. User talk pages are used to receive messages from others. You can also leave messages on other users' talk pages. You can add your signature by typing 4 tildes (~~~~), or by clicking the button on the edit bar to do the same thing.
The wiki also has a forum and a chat, where you can start discussions about Club Penguin, editing, about the wiki, and other subjects.
Also, make sure all the actions you do- editing, commenting, chatting, etc., are following the wiki's policy.
You can also modify some of your account settings such as your signature at Preferences. If you want to learn how to make a cool signature, click here!
Other help pages may be found here.

If you have any questions, feel free to ask an

administrator

.
We're always happy to help!

-- Penguin-Pal (Talk) 15:17, February 10, 2013
I'm your BIGGEST Fan!
No, I don't mean air conditioning. Hubert P. Enguin is the best! But why does your name sound so much like Herbert P. Bear? Oh well!
Gold2232 (talk) 14:36, March 31, 2013 (UTC)
Adoption
You can adopt my club herbert wiki. The link is: theclubherbert.wikia.com
Cool, I should be your best friend!
Cool! Hubert P. Enguin is so cool! Antartica supposed to be cold, and you made it cold for us! Your earthquake was cool!
YEAH! (!HAEY) 00:16, April 15, 2013 (UTC)
Rekanochi (talk) 19:20, June 17, 2013 (UTC)RekanochiRekanochi (talk) 19:20, June 17, 2013 (UTC) How dare you own such a fake mustache! I shall make a better one. It will look quite nice, but not as nice as my own.
Rekanochi (talk) 19:27, June 17, 2013 (UTC) Well well well. You dare accept my challenge of getting a better mustache than mine? HA! I am the Mustache Master. Also, Arctic White penguins do not have paws! How do you say to THAT? EH? I shall make a mustache so great all your fur will shed and run to the Barber's!
Rekanochi (talk) 19:36, June 17, 2013 (UTC)
Mustache Challenge
Excuse me? Barney is dead. Also, I AM THE GOD OF MUSTACHES. Mustaches are my subjects! I create them and they are quite grateful! Without ME, mustaches would NEVER EXIST! Therefore, since you challenge me, the GOD OF MUSTACHES, you must be a fool.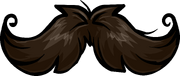 please come on Stickman chat
Hello. please come on http://stickmanforce.wikia.com/wiki/Special:Chat
Hello
Hello Hubert. I don't think you're herbert at all! Would you like a special cookie? Hehehe
~Locy8! (talk) 06:15, June 26, 2013 (UTC)
sup dude
Subject Here
You have GOT to see this XD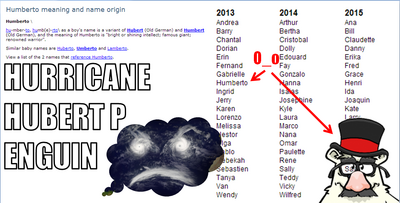 Happy August!! :D
Raraahahahromaromamagagaoohlala, want your bad romance!0x35px 20:48, August 2, 2013 (UTC)
Community content is available under
CC-BY-SA
unless otherwise noted.