Welcome to the Club Penguin Wiki, LEGOSpinjitzu!
Hi there! Welcome to the Club Penguin Wiki, the free online encyclopedia all about Club Penguin! We hope you enjoy your stay here.


Here are some things that may help you get started:

User page - All users have their very own user page. Your user page is where you can write about yourself, your penguin, and many other things.
User talk - All users have their own talk page. User talk pages are used to receive messages from others. You can also leave messages on other users' talk pages. You can add your signature by typing 4 tildes (~~~~), or by clicking the button on the edit bar to do the same thing.
The wiki also has a forum and a chat, where you can start discussions about Club Penguin, editing, about the wiki, and other subjects.
Also, make sure all the actions you do- editing, commenting, chatting, etc., are following the wiki's policy.
You can also modify some of your account settings such as your signature at Preferences. If you want to learn how to make a cool signature, click here!
Other help pages may be found here.

If you have any questions, feel free to ask an

administrator

.
We're always happy to help!
Wiki Discussion Meeting
Hello,
Be sure to attend the Wiki Discussion Meeting today on this wiki chat! Your voice can change the future of the wiki.
Thank you,
The Administration
Warning
| | |
| --- | --- |
| | Hello, LEGOSpinjitzu. Your recent edit to a page has been marked as vandalism, and has been reverted. This is your first warning. Please don't do it again. Thank you for your cooperation! |
Screenshot
How to screenshot:
The Sreenshot Problem
I am pressing Prt Scr but it doing nothing just stopping cp for milisecond plz respond back with info
ChilledEnderman
Hi Lego,
Firest of all, thanks for reporting about ChilledEnderman. Fortunetely, sdgsgfs took care for this and blocked him. If he causes more problems, please contact us again, and if no admin is around, you can use the "Emergenct" red button on the Reporting vandalism section of the Wiki Activity, to write a report to a VSTF.
08:25, September 22, 2012 (UTC)
Free items for all!
Dear user!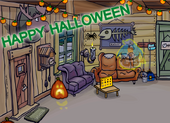 You were given a link that will allow you to win a free gift! The link will be only accessible as the Halloween Party 2012 starts. Please return on October 18, and pick up your free gift!
Click
Here
to win your free gift!
Penguin-Pal (talk) 18:45, October 2, 2012 (UTC)
Surprise
Hello LEGOSpinjitzu,
I am doing a surprise with a gift a template. In order to get the surprise wait until the 10 October.
Click
Here
to win your free gift!
Cap123 (Talk)
08:52, October 4, 2012 (UTC)
hey LSP. why are you so mean? the first thing you say when you come in chat is AND I QUOTE: "Why is he unblocked!?" and then you kick me for a reason that i don't even now what i did! i am just asking: What did i do?
Happy Easter and Earth Day 2013 from Phineas99!


Captain Mordecai; The Regular Avenger!



April 22, 2013
Hey there! I know Easter is late of not but anyways...here is the Easter gift along with the Earth Day gift! Hope you like it! Oh and remember to turn green, and help protect the Earth and then eat some eggs! :D :P
Community content is available under
CC-BY-SA
unless otherwise noted.