Welcome to the Club Penguin Wiki, Limssr!
Hi there! Welcome to the Club Penguin Wiki, the free online encyclopedia all about Club Penguin! We hope you enjoy your stay here.


Here are some things that may help you get started:

User page - All users have their very own user page. Your user page is where you can write about yourself, your penguin, and many other things.
User talk - All users have their own talk page. User talk pages are used to receive messages from others. You can also leave messages on other users' talk pages. You can add your signature by typing 4 tildes (~~~~), or by clicking the button on the edit bar to do the same thing.
The wiki also has a forum and a chat, where you can start discussions about Club Penguin, editing, about the wiki, and other subjects.
Also, make sure all the actions you do- editing, commenting, chatting, etc., are following the wiki's policy.
You can also modify some of your account settings such as your signature at Preferences. If you want to learn how to make a cool signature, click here!
Other help pages may be found here.

If you have any questions, feel free to ask an

administrator

.
We're always happy to help!

Shurow (talk) 23:09, January 27, 2014 (UTC)
Reverted edit
Hey there Starfire 777. No, I did not block you from editing that page. I simply reverted your edit, as adding "2014" to the party's name was unneeded (since it's the first party of its kind to ever occur in Club Penguin). Thanks for your concerns and feel free to contact me again on my talk page if you have anymore questions.
Kallie Jo (talk) 00:36, January 31, 2014 (UTC)
RE: CP Anniversary
Yep, I see you there! Sent a friend request. :)
Kallie Jo (talk) 19:51, October 24, 2014 (UTC)
Happy Holidays!
HAPPY HOLIDAYS! from Dps04 :)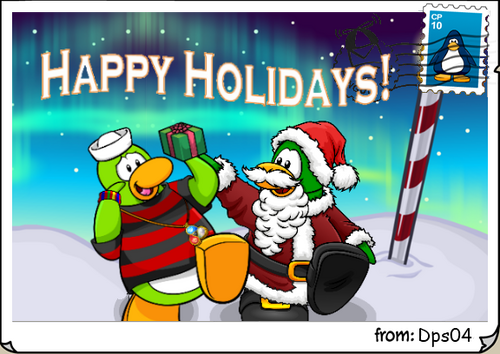 --

Dps04talk 14:51, December 19, 2014 (UTC)
Voting
Hi, to vote on the promotions you must have 50 mainspace edits. you have 41 so if you edit the normal wiki 9 more times you can vote. Thank you for your time.

you know it is Apj

Sorry
I'm really sorry I made a mistake I thought you voted!

you know it is Apj

Community content is available under
CC-BY-SA
unless otherwise noted.