Please don't leave any messages, if you wanna contact me, please do so on Twitter or Skype, My Twitter is on my userpage and my bio. My Skype is mariocart251.
RE:User talk protect?
Hi Mario,
I'm not too sure about whether implementing this request would be good, as you have chatmod privileges here and using your talk page could be crucial in some scenarios- otherwise protecting it and also perhaps directing it to the Community Central should have worked. So if it's protected, it would probably have more drawbacks then benefits.
Penguin-Pal (talk) 04:33, November 3, 2014 (UTC)
Happy Thanksgiving! from FuzzyHamster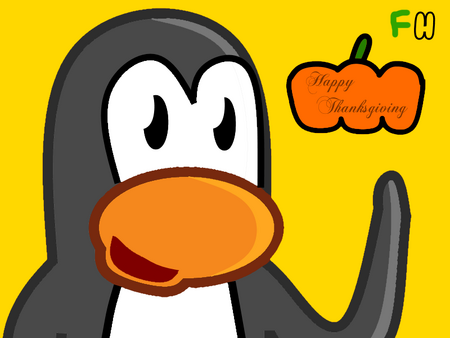 Work like a captain, play like a Pirate!

08:42, November 27, 2014 (UTC)
HoildaysIggyContest
Hey Mariocart25Charizard!
Christmas is fast approaching and to get in the festive spirit, i'm hosting a Iggy Contest
find out more by clicking this link http://goo.gl/fEoHRj
but hurry submissions only last until 18th Dec

Happy Hoildays! :D
-Starry
May your Dreams be Wide 14:46, December 11, 2014 (UTC)
Happy Holidays!
HAPPY HOLIDAYS! from Dps04 :)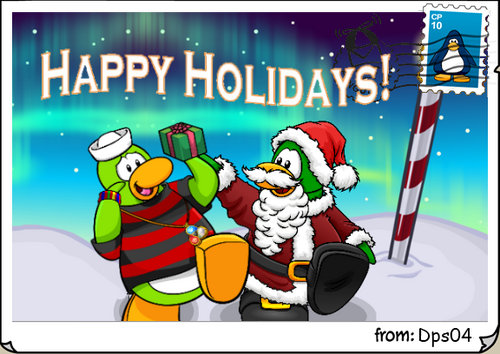 --

Dps04talk 14:46, December 19, 2014 (UTC)
Happy Holidays!

Enjoy every moment of your holidays!
17:55, December 20, 2014 (UTC)
Holiday Greeting
Happy Holidays! From Fuzzy.

Evil is back in town, in just the right time to ruin Christmas!

01:25, December 26, 2014 (UTC)
Happy New Year 2015!
Hey! :)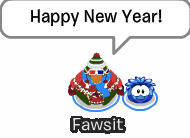 Hope you've had an amazing 2014 and hope 2015 goes just as well if not better! :D
From, Callum! :)
Callum Fawsitt
00:46, January 1, 2014 (UTC)
Egodpoons024
Hi Mrio,
Remember that Egodpoons024? After you left, he's been constantly flooding with the lines such as "tEbola", "Get N0 Sc0ped by Ebola Chan" and "420BlazeItFgt" (by flooding i literally mean posting the same line hundreds of times). Can you ban him please?
Penguin-Pal (talk) 09:12, January 15, 2015 (UTC)
Custom
Can I have a custom made of my current penguin?
My penguin can be found here. I am currently wearing The Thrill, Shady Shades, Bling Bling Necklace, Street Cred Outfit, eReader, White Untied Sneakers, and Arctic White. I need this custom to look really good so please take your time on it. Thanks! — Spydar007 (Talk) 13:52, February 8, 2015 (UTC)
I don't make customs anymore. Mariocart25 21:20, February 8, 2015 (UTC)