Welcome to the Club Penguin Wiki, Mcboy973!
Hi there! Welcome to the Club Penguin Wiki, the free online encyclopedia all about Club Penguin! We hope you enjoy your stay here.


Here are some things that may help you get started:

User page - All users have their very own user page. Your user page is where you can write about yourself, your penguin, and many other things.
User talk - All users have their own talk page. User talk pages are used to receive messages from others. You can also leave messages on other users' talk pages. You can add your signature by typing 4 tildes (~~~~), or by clicking the button on the edit bar to do the same thing.
The wiki also has a forum and a chat, where you can start discussions about Club Penguin, editing, about the wiki, and other subjects.
Also, make sure all the actions you do- editing, commenting, chatting, etc., are following the wiki's policy.
You can also modify some of your account settings such as your signature at Preferences. If you want to learn how to make a cool signature, click here!
Other help pages may be found here.

If you have any questions, feel free to ask an

administrator

.
We're always happy to help!

Penguin-Pal (talk) 14:42, December 6, 2014 (UTC)
Blog in mainspace
Dear Mcboy973, I see you made a fanon blog in the mainspace. Please note, while it is fine if you create blogs about fan-created material, please do not put them in the main wikia, but rather create it here: User blog:Mcboy973. I have moved your article to your blog, but please refrain from putting fanon in the main wikia. If you have any further questions, feel free to contact an admin.
Thanks, -Watatsuki (talk) 02:00, December 13, 2014 (UTC)
Spam comments
Hello hello, so, I see you have made many spam comments on a blog, and as such, I have closed comments on the blog, and deleted all eight (eight? wow) comments. Please refrain from spamming comments, and try to keep everything you want to say in one comment. Also, no need to beg, just ask once.
Thanks, –Watatsuki

22:51, March 5, 2015 (UTC)
Happy Easter
Happy Easter from Dps04!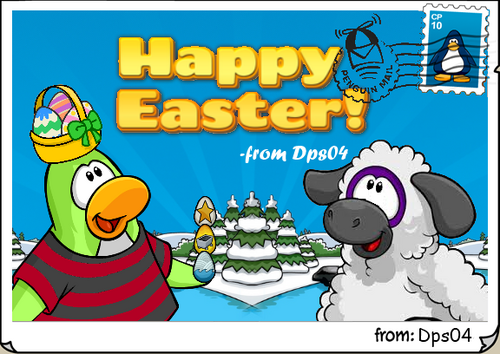 --

Dps04talk 16:57, April 6, 2015 (UTC)