Welcome to the Club Penguin Wiki, Purplekitty1227!
Hi there! Welcome to the Club Penguin Wiki, the free online encyclopedia all about Club Penguin! We hope you enjoy your stay here.


Here are some things that may help you get started:

User page - All users have their very own user page. Your user page is where you can write about yourself, your penguin, and many other things.
User talk - All users have their own talk page. User talk pages are used to receive messages from others. You can also leave messages on other users' talk pages. You can add your signature by typing 4 tildes (~~~~), or by clicking the button on the edit bar to do the same thing.
The wiki also has a forum and a chat, where you can start discussions about Club Penguin, editing, about the wiki, and other subjects.
Also, make sure all the actions you do- editing, commenting, chatting, etc., are following the wiki's policy.
You can also modify some of your account settings such as your signature at Preferences. If you want to learn how to make a cool signature, click here!
Other help pages may be found here.

If you have any questions, feel free to ask an

administrator

.
We're always happy to help!

Penguin-Pal (talk) 07:49, May 14, 2013 (UTC)
Coin Codes
Hi Deema,
I've noticed you removed some coin codes from this page. Why did you remove them?
Penguin-Pal (talk) 19:15, July 10, 2013 (UTC)
Aka Name
Hello, Deema6009.
Our Policy says we cannot reveal our full name. However, your Aka Name is breaking our policy.
If the name "Summer Williamson" is your real name, please change it ASAP.
If this is not changed in the next few days, I will have to have a discussion with other admins.
Thank You and Have a Nice Day.
Sincerely,
Warning
| | |
| --- | --- |
| | Hello, Purplekitty1227. Your recent edit to a page has been marked as vandalism, and has been reverted. This is your first warning. Please don't do it again. Thank you for your cooperation! |
ѕρα∂єѕ ѕℓι¢к∂σяσяσ нєι¢нσנσнη єgвєят∂zєяσχтнє вℓσѕєя Bow down to me or suffer the consequences!
RE:Corrections and Answer
Hi Deema,
It's ok ;) please don't take it too serious.
Penguin-Pal (talk) 16:05, July 25, 2013 (UTC)
Hi Deema. Can you tell me a wig rarer than The Cleo?
✓ Kyfur

(talk) 03:22, July 13, 2014 (UTC)
RE: Hi, Kyfur
Hi Deeema. Well, even if an item has come out earlier, the rarer item is the one that has been "available until" the earlier date. The Beekeeper and the The Spikester were available in years after 2008, so The Cleo remains the rarest wig.
Hope that helps. :)
✓ Kyfur

(talk) 03:54, July 13, 2014 (UTC)
Happy Holidays!
Stay Safe, and have some fun! :)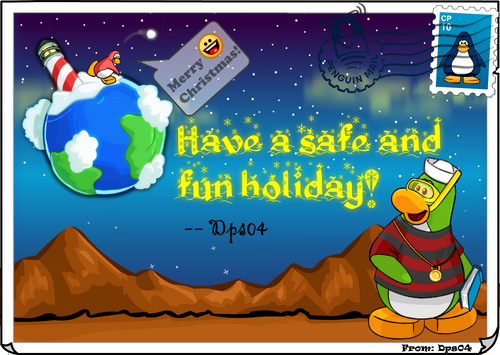 --

Dps04talk 17:59, December 22, 2015 (UTC)
Community content is available under
CC-BY-SA
unless otherwise noted.