Ravenchamps Talk Page
Hello, <insert name here>! Welcome to my userpage! If you have any questions, contact me here! Thanks!

332
Cleanup
Hello Ibetatester. Would you like me to fix some things on your user pages (like make some things cleaner and easier to see)?
~The Lord of the Rings 22:09, August 16, 2012 (UTC)
Templates
Hi Ravenchamp,
I noticed you edited the template Ibetatestersig. This template is used as a custom signature- that usually take a space that is too long for signatures- and unlike using just 4 tildes, this one is changed on all pages its being used once it's edited. So, please don't change other users' signature timples- as it may affect votes, and cause some problems. If you're interested in a signature such as this, please feel free to contact me- i'll be glad to help.
Penguin-Pal (talk) 16:16, August 27, 2012 (UTC)
oh
Oh, now i see it [1]. I apologize for the misunderstanding.
Penguin-Pal (talk) 18:18, August 27, 2012 (UTC)
hello ravenchamp we have a problem on the chat dmi the headgehog has been saying some horble words and i cant tell her to stop so if you can tell her to stop.--The Don Of Nyc (talk) 01:35, September 1, 2012 (UTC)
Your on the video Ravenchamp
Hey Ravenchamp you are famous you are on the video (http://youtu.be/CeWILiD7sp0) LOOK
Free items for all!
Dear user!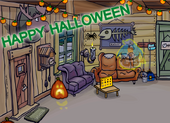 You were given a link that will allow you to win a free gift! The link will be only accessible as the Halloween Party 2012 starts. Please return on October 18, and pick up your free gift!
Click
Here
to win your free gift!
Penguin-Pal
(talk)
18:46, October 2, 2012 (UTC)
Community content is available under
CC-BY-SA
unless otherwise noted.