396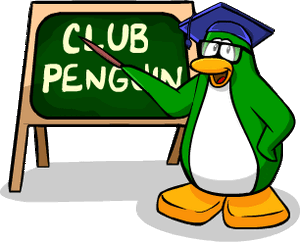 Welcome to the Club Penguin Wiki, Seth4564official!
Hi there! Welcome to the Club Penguin Wiki, the free online encyclopedia all about Club Penguin! We hope you enjoy your stay here.
If you want to discuss improvements to a page, use its talk page. A talk page is the discussion section for the page it is about. User's have their own talk pages so that different people can message them. The page you are on now is your talk page, which will be used to receive messages. Whenever you make a comment on a talk page, be sure to sign your post with your signature. You can do this by typing 4 tildes (~~~~). You can also click the

button on the edit bar to do the same thing. There is also IRC, where you can also talk about the wiki (for help, or for general discussion about it) or socializing, like a talk page, but in real time.
All users have their very own user page. User pages are pages in which the user, who owns the page, can describe themselves. Feel free to fill out your user page with information about yourself, and anything else you would like to say.
A few users called Administrators have extra tools to maintain the wiki. They have special abilities such as blocking users, deleting pages, reverting edits, and a few others. Administrators' names will normally show in green. A list of Administrators can be found here. If an admin asks you to stop doing something, it is best to respect their request and do as you are told. Sometimes not listening to them in cases where you are breaking our policy may result in a block.
Before you begin editing, we also kindly ask you to read our policy first, to avoid any blocks and to be aware of our rules.
Editing is the act of changing a page, adding information onto it. Your knowledge of the game is the prime reason why we are a large website. Pages are divided into many namespaces, ranging from our article mainspace (about Club Penguin) to userspace (about you and the users) to projectspace (about the wiki itself). Articles are our most important pages that are informative and have information on different things on Club Penguin. An example of an article would be the Coffee Shop page. To edit a page, click the "Edit this page" button on the top of the page.
Please note that this wiki is not a forum, but we do have a forum that can be used to simply chat, talk about wiki issues or project new ideas!
If you make a mistake while editing, do not stress! Just go to the bottom of the article and click "Report a problem on this page". Just explain what happened. If you intentionally mess up a page, you will be blocked from editing, per our policy.
There are many more advanced things that you will learn as you go on. However, it is important that you check out our Manual of Style. If you are not aware of the rules in the Manual of Style and Policy, you could be blocked, and it won't be our fault that you were not informed. Therefore, it is very important you go through the manual of style.
You should read What the Club Penguin Wiki is not.
For more help when editing wikis, visit Our Help Center.
You can also modify some of your account settings such as a signature at your Preferences. If you want to learn how to make a cool signature, click here!
If you have any questions, please contact Awesome335, Sdgsgfs, Penguin-Pal, ShrimpPin,Happy65 and Mixer2301.
Thanks! And, once again, welcome to the Club Penguin Wiki! We are looking forward to working with you!


-- Awesome335 (Talk) 22:30, March 29, 2012
source
how do you know ploks name is real and if give source please
WoW
Hi Seth,
Amazing! You made 600 edits! Keep up the good work! :D --

Dps04talk 05:18, April 9, 2012 (UTC)
Wrong
I am not using you for edits, Sdgsgfs was talking about giving you the rights and me and Sdgsgfs will come to a desicion soon. Thank You for noticing. ~Happy65 Talk My Amazing Blogs ! 10:33, April 12, 2012 (UTC)
CHATMODERATOR
Congratulations! After a talk with me and Sdgsgfs, you have been given the ChatModerator right. ~Happy65 Talk My Amazing Blogs ! 12:38, April 12, 2012 (UTC)
You're Invited!
You are invited to my party to celebrate the deletion of the Party Policy. The time and date is Saturday, June 14, 2012 at 10:30 PST. This is a one time only party. It will be at my igloo on the server Tuxedo, my Club Penguin username is Mariobilly. If you would like to leave me a message, please do at User talk:Mariobilly. See you there!
--Mariobilly 01:32, April 13, 2012 (UTC)

No!
Sorry! I am not putting only club penguin pictures!
POTM
Hello Seth,
I noticed that you brought Dps04 vote back in your name section of the Penguin of the Month, I reverted it back, as long as it is considered cheating. Try to not bring back names of users who changed mind and are against you. Also, don't remove any comment that is either For or Against you, e.g. Dps04 comment about you. I hope you will reply back soon with a good reason for why you did that.
Thank you, Sdgsgfs 03:03, April 16, 2012 (UTC)
You're Back!
Hey Seth, nice to see you again! :D It's cool that you came back to the wiki after your block. A 1-month block was a bit exaggerated... Anyway, how are you enjoying the Medieval Party 2012? :)
--Hey.youcp (Talk) 23:17, May 19, 2012 (UTC)
Welcome back!!, Bsyew 06:06, May 21, 2012 (UTC)
Hello
I did not make a duplicate page. The page is locked, so I can't rename it. I'm waiting for an admin to delete the other page. Thank you.
Green Ninja - Ninja, Penguin, Chat Mod, Secret Agent, and Platypus, at your service. 22:55, June 3, 2012 (UTC)
Warning
Do NOT recreate your blog post. Attacks on other users shall not be tolerated. Complaints should be brought to the Wiki Council meeting. You may find the date and time on Happy65's talk page. If you recreate your blog, you shall be blocked.
--WE'RE NOT GONNA TAKE IT. WE'RE NOT GONNA TAKE IT. WE'RE NOT GONNA TAKE IT...ANYMORE! 11:33, June 7, 2012 (UTC)
chat
Please come on chat. I'd like to talk to you for a moment.

Blue

Red

Green ~~Blastthehedgehog
Hey!!!
Oh my god! Its you from xat! WTF ARE YOU DOING HERE?! --http://i1054.photobucket.com/albums/s481/celestedog/Avatars/Enderman.png Chilled Enderman http://i1054.photobucket.com/albums/s481/celestedog/Avatars/Enderman.png 08:18, December 8, 2012 (UTC) lol. i dunno. it was weird :p
Virtual world
This is The Director of PSA speaking in his roleplay account but I have bad news. Since you deleted your seal you are fired.
Happy Easter :D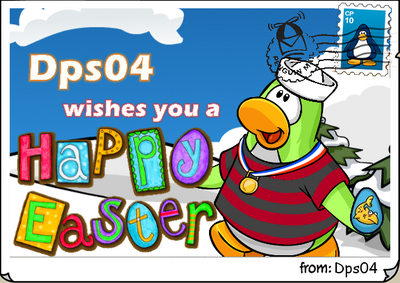 --

Dps04talk 16:31, March 30, 2013 (UTC)
Happy Easter and Earth Day 2013 from Phineas99!


Captain Mordecai; The Regular Avenger!



April 22, 2013
Hey there! I know Easter is late of not but anyways...here is the Easter gift along with the Earth Day gift! Hope you like it! Oh and remember to turn green, and help protect the Earth and then eat some eggs! :D :P
its me low form chat
im from egc, and you know me, owner and all Lowcatzrock (talk) 01:15, April 29, 2013 (UTC)
Forum
Hi Seth,
I've been told that you used the word "freaking" in the forum. It's not a swear, but if you can, please select other words to express yourself.
Penguin-Pal (talk) 14:40, June 3, 2013 (UTC)
Ok, Sorry for the wrong use of words, I won't do it again. User:Seth4564official Leader of the island! 21:47, June 3, 2013 (UTC)
Coin code contest
Hey Seth, you are tied with Mikeymkwii for my coin code contest, you are both 13 numbers away from the randomly geenrated number, which is 221. So, to determine the winner, give me any number from 1-20. Private message or my talk page, I don't mind either. --Ced1214 22:17, July 11, 2013 (UTC)
Sorry
Message here.
Hello Seth,sorry if i edit too much,i was just having fun.Thanks for the warning
Ultrasurf92 (talk) 17:12, July 27, 2013 (UTC)
Quiz Updated! :D
Hi, my quiz was updated! You can look at it here!

JW | Talk | Blog | Contribs | More!

RE:
Hi Seth,
I'm gonna have to brb soon (It means I gtg in Mariocart25ish) So, whats the question? P.S want the chat hacks code?


04:46, September 11, 2013 (UTC)
Chat hacks? That doesn't sound too good.. What does it do?
And the question was: are we allowed to give links to other wikis in PM?

Chat Hacks are when you use teh Away button, which makes you away fast by Chat hacks, it's fine linking wikis in PMs, I did it once 04:56, September 11, 2013 (UTC)
Subject Here
tell tech i cant check all the friggen comments for cuss, everyone has cuss in the comments somewhere, its not ban, everyone else posts videos with cuss in the comments.
Lowcatzrock (talk) 00:08, September 21, 2013 (UTC)
Community content is available under
CC-BY-SA
unless otherwise noted.