| | |
| --- | --- |
| | Hey, welcome to my message wall, <insert name here>! Don't do anything stupid while you're here. Make sure to sign your name on anything you send. Jim will answer the stuff I don't have time for. I will answer anything that catches my attention. |
Is it just me or is there a snowstorm in here? Actually there IS a snowstorm in here. Say what you need to say and get out, or come on in, stay for a while, and become an icecube.

398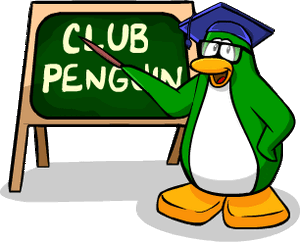 Welcome to the Club Penguin Wiki, Dogkid1!
Hi there! Welcome to the Club Penguin Wiki, the free online encyclopedia all about Club Penguin! We hope you enjoy your stay here.
If you want to discuss improvements to a page, use its talk page. A talk page is the discussion section for the page it is about. User's have their own talk pages so that different people can message them. The page you are on now is your talk page, which will be used to receive messages. Whenever you make a comment on a talk page, be sure to sign your post with your signature. You can do this by typing 4 tildes (~~~~). You can also click the

button on the edit bar to do the same thing. There is also IRC, where you can also talk about the wiki (for help, or for general discussion about it) or socializing, like a talk page, but in real time.
All users have their very own user page. User pages are pages in which the user, who owns the page, can describe themselves. Feel free to fill out your user page with information about yourself, and anything else you would like to say.
A few users called Administrators have extra tools to maintain the wiki. They have special abilities such as blocking users, deleting pages, reverting edits, and a few others. Administrators' names will normally show in green. A list of Administrators can be found here. If an admin asks you to stop doing something, it is best to respect their request and do as you are told. Sometimes not listening to them in cases where you are breaking our policy may result in a block.
Before you begin editing, we also kindly ask you to read our policy first, to avoid any blocks and to be aware of our rules.
Editing is the act of changing a page, adding information onto it. Your knowledge of the game is the prime reason why we are a large website. Pages are divided into many namespaces, ranging from our article mainspace (about Club Penguin) to userspace (about you and the users) to projectspace (about the wiki itself). Articles are our most important pages that are informative and have information on different things on Club Penguin. An example of an article would be the Coffee Shop page. To edit a page, click the "Edit this page" button on the top of the page.
Please note that this wiki is not a forum, but we do have a forum that can be used to simply chat, talk about wiki issues or project new ideas!
If you make a mistake while editing, do not stress! Just go to the bottom of the article and click "Report a problem on this page". Just explain what happened. If you intentionally mess up a page, you will be blocked from editing, per our policy.
There are many more advanced things that you will learn as you go on. However, it is important that you check out our Manual of Style. If you are not aware of the rules in the Manual of Style and Policy, you could be blocked, and it won't be our fault that you were not informed. Therefore, it is very important you go through the manual of style.
You should read What the Club Penguin Wiki is not.
For more help when editing wikis, visit Our Help Center.
You can also modify some of your account settings such as a signature at your Preferences. If you want to learn how to make a cool signature, click here!
If you have any questions, please contact Awesome335, Sdgsgfs, Penguin-Pal, ShrimpPin, Happy65, Mixer2301, Dps04 and Apj26
Thanks! And, once again, welcome to the Club Penguin Wiki! We are looking forward to working with you!


-- Penguin-Pal (Talk) 00:43, June 17, 2012
Track
Hey DogKid1, I would like to welcome you to the Club Penguin Wiki. I need your help though. I need help finding CeCe and Rocky. Would you mind tracking with me and when found leave a message in my talk Page or come on to chat. Okay?,


01:25, July 21, 2012 (UTC)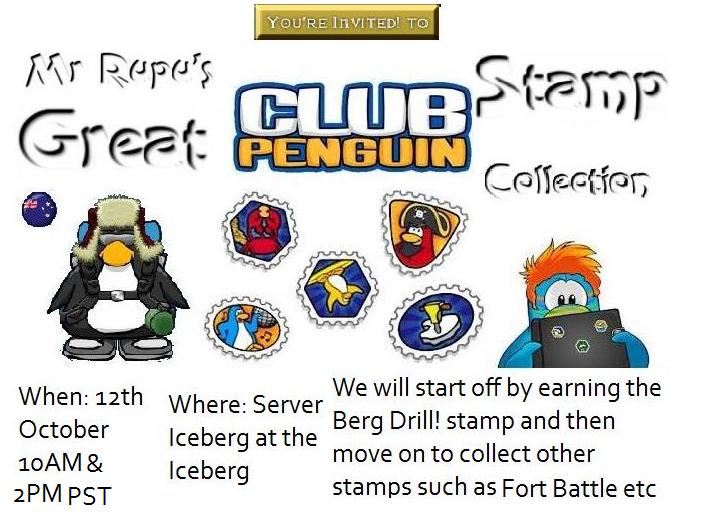 JWW (talk) 23:47, October 8, 2012 (UTC)
Re: Your Invited!
Hey Dogkid1,
Thank you so much for your invite. I will see if I can get Computer time at that time. I will try my best to make it! :D
Your pal, User:Pj Monster 1 CP
Hi Dogkid1 please say to Hey.youcp please Un-banned me.
Hey Dogkid! I just wanted to ask you HOW DO I PUT A PICTURE INSIDE THAT EMPTY PLAYER CARD?? Please reply :(
XDC
Hey dogkid, Okay, so I went to the website, you gave me is pretty cool, but...WAHT DO I DO!! I don't what to press or WHAT! Please tell me :( --PartyPat999 (talk) 22:41, November 29, 2012 (UTC)
An outta nowhere gift.  :)
Hey Dogkid! I made you a custom penguin. I hope you like it.  :)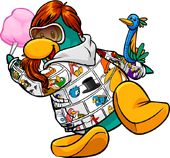 See you around!  :)
--Ocean6100 (talk) 01:26, November 30, 2012 (UTC)
No problem.  ;)
Hey Dogkid! I'm glad you like it. Were you the one who asked about a profile? If you were the one, then, no, I didn't. I think only admins can protect a page. ...and if someone edits it too much.
--Ocean6100 (talk) 01:39, November 30, 2012 (UTC)
my picture
Can i please see my picture in Your blog post,Custom player cards?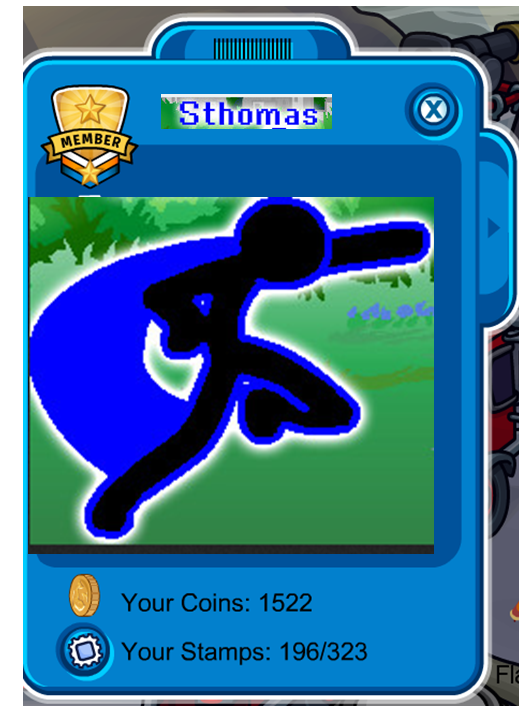 Hey dogkid! U make good custom penguins right? Well i'm looking for a new one for my new pic and thought you may be a good choice. If u can't I understand. Thx ~ Hunjo11
Wait, then why in ur blog does it say ur makin christmas avatars
Last Question XD sorry! Ik youre doing the shockwave page right, and if ur planning on doing some more i want to do one.
Christmas Present
~123kitten1
Happy Holidays!
Whether you are celebrating Christmas or not, HAPPY HOLIDAYS! :)


--

Dps04talk 06:02, December 25, 2012 (UTC)
RE:Happy HOlidays
Hi Dogkid,
Thanks for the gift! :D
Penguin-Pal (talk) 17:37, December 25, 2012 (UTC)
Happy HOlidays
Like ponies or not, here ya go!
Dogkid1 (talk) 17:24, December 25, 2012 (UTC)Dogkid1Dogkid1 (talk) 17:24, December 25, 2012 (UTC)
Happy Holidays
Merry Christmas Dogkid1!
Pj Monster 1 CP (talk) 17:59, December 25, 2012 (UTC)
Gift
To Whoever gets this
If you recieve this, then you are one of my friends on the
internet Without you, I would be nothing and not be encouraged to
try new things in life as of now. I thank you delightfully for all you have
done to help me and this wiki.

Hey, Thank-you for the postcard DjCadence ThePenguin (talk) 19:52, December 25, 2012 (UTC)Cadence 25th December
Phineas99/Historicalcp wishes you Merry Christmas! =)
User:Historicalcp
Hi Dogkid1! Merry Christmas and a happy new year! This is a image for you!
Thanks!
Thanks so much for your gift, <insert name here>! I hope you had a great Christmas.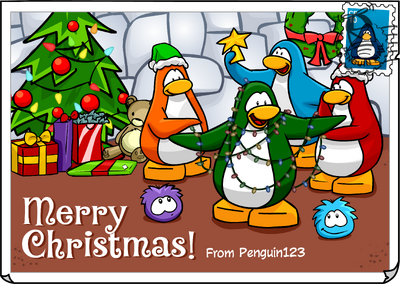 --Ocean6100 (talk) 00:57, December 26, 2012 (UTC)
Hey, Dogkid! I am banned from chat, But... Can you head here; http://wiki-of-stickman.wikia.com/wiki/Special:Chat
Happy New Year!
We wish you a happy new year!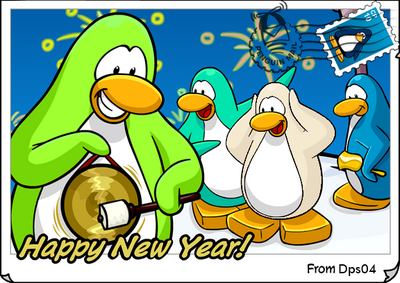 --

Dps04talk 05:52, December 30, 2012 (UTC)
Thanks!
Thanks for the postcard! Gary3008 (talk) 19:41, December 30, 2012 (UTC)
Re:Happy new years
Thanks.I hope you enjoyed 2012 also :) User:Phoenix the Hedgehog Is a Freedom Fighter from Mobius. 20:03, December 30, 2012 (UTC)
Happy New Years!
I hope you had a great year!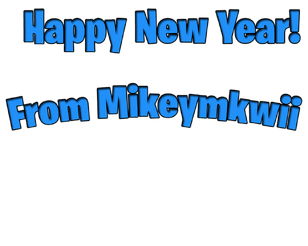 It's Mikey! :P (talk) 23:22, December 30, 2012 (UTC)
Happy New Years 2013
Happy New Years, Dogkid1!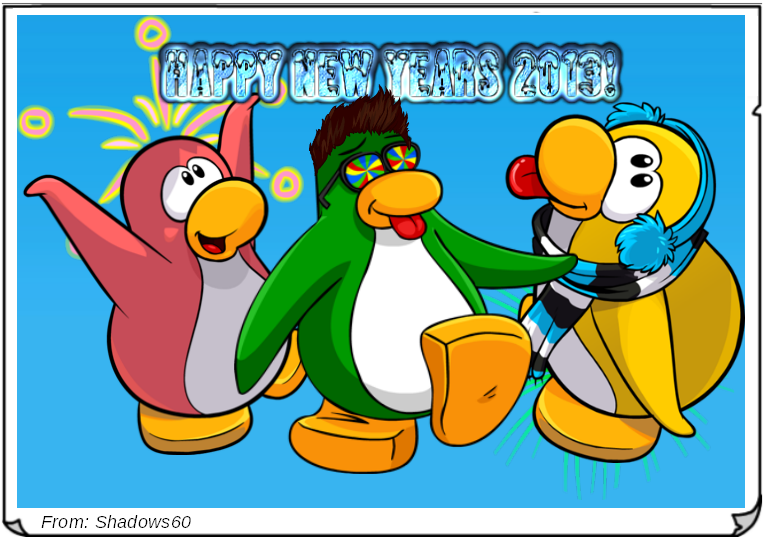 Operation: Final Battle
Alright, I would like to discuss some more of Operation Final Battle with you and Yoshiandmario1. Head here ASAP; http://wiki-of-stickman.wikia.com/wiki/Special:Chat
Historicalcp wishes you Happy New Year 2013
User:Historicalcp, hey there Dogkid! Happy New Year! Here is a special present for you, hope you like it, includes many characters who came this year into CP in 2012 such as, Rocky, CeCe, Destructobot, etc... ;-)
Thanks for everything friend, good luck in your new adventures in 2013!
I know Cody M=
I read your profile and it had a picture of you with Cody M. I know Cody M to! She's on my friend list and has been for about 3 months. -SS was here
Picture's ready!
I finished your picture! I hope u like it!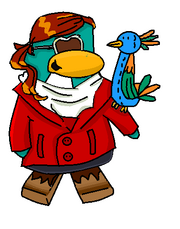 Waddle on! Starpuffle00 -6/1/13-
Geez I am not sending you useless stuff and blaming you. I BLAME IT ALL ON WIKIAFROG! You just made me your ENEMY. -_-
Hello
Hello Dogkid,
I've been told you use to call users "noobs". If it's true, it really doesn't matter whether it's a swear or not- don't call others in offending names.
Penguin-Pal (talk) 14:21, February 5, 2013 (UTC)
Happy Chinese New Year :D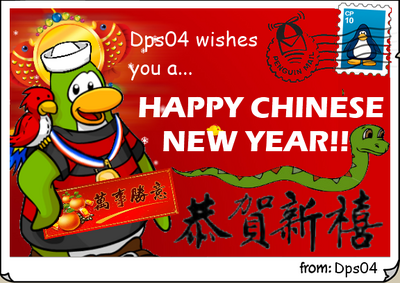 --

Dps04talk 16:25, February 9, 2013 (UTC)
Gift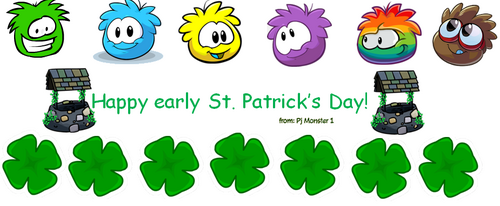 Pj Monster 1 CP

23:22, March 2, 2013 (UTC)
RE:Custom penguin request
Hey Dogkid! I'm afraid those items would give me trouble, and I'm not doing custom penguin orders right now. Maybe later! :)
--Ocean6100 (talk) 01:59, March 8, 2013 (UTC)
Custom Penguin
Here's your custom: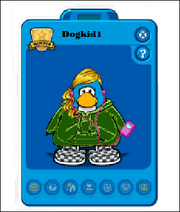 Meep52
St. Patrick's Day Gift
Happy St. Patrick's Day Dogkid1! Enjoy the Gift! --
Mariocart25
(
talk
) 23:17, March 17, 2013 (UTC)
Happy Easter :D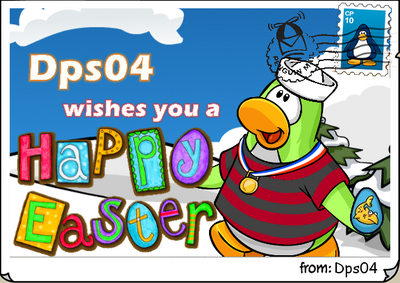 --

Dps04talk 17:05, March 30, 2013 (UTC)
Hey dogkid1 you know how it says Tralala12345's computer will be found? Thats freaking me out so litarlly change that please
-Tralala12345
Happy Easter and Earth Day 2013 from Phineas99!


Captain Mordecai; The Regular Avenger!



April 22, 2013
Hey there! I know Easter is late of not but anyways...here is the Easter gift along with the Earth Day gift! Hope you like it! Oh and remember to turn green, and help protect the Earth and then eat some eggs! :D :P
JUST STOP
Hey there Dogkid1. YOUR MAKING ME MAD stopping putting things that include me! Like you put: Tralala12345's Computer will be found LIKE REALLY THATS FREAKY JUST STOP NOW YOU HAVE: Tralala12345...Funny name. LISTEN I MADE UP THAT NAME BECAUSE MY PENGUINS NAME IS TRALALA1234 i was young then XD anyway JUST STOP PLEASE!
-Tralala12345
RE:RE: JUST STOP
Oh wow XD sorry bout that i feel stupid now XD sorry! Bye bye XD
You won a ticket!
Hey! You just won a ticket! Cool!

I think I've met you on CP before.
Here's your custom!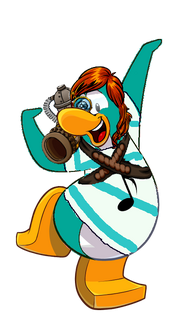 --Pixie Lil ♥ May the odds be ever in your favor. (talk) 16:40, May 29, 2013 (UTC)
-_- date: 6/6/13 please respond back
I have no best friends... (Depressed) From HP3 (halopro3)
Iim jjust a spuddering autism retard :( (ph) in a bikini (set autism)
Music
How do i add music to my profile? P.S: WHAT'S THE ID FOR THE BOX DIMENSION MUSIC?
How do you do all the cool stuff on your user page? From Poisoon140 (talk) 19:26, June 8, 2013 (UTC)Poisoon140
Re:Re: How do I get cool stuff on my user page
First of all, how do you do the music?
Re: Music
That sounds hard.
Lol thank you Dogkid. But where is mine? Phineas99?
--Historicalcp
can you make me a custom like you did for historical cp
this is helmet AKA Jgreaker01
Mayberry Melonpool
Have you heard of the alien character Mayberry Melonpool from the comic strip Melonpool? -- TheSitcomLover 4:32pm, June 11, 2013 (UTC)
Summer Card!
Have a great summer!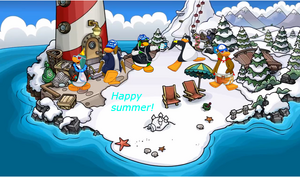 ~ From user:Autoeditior
your picture
HERE :P finished it right after you left LOL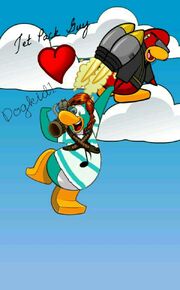 HOPE YOU LIKE IT! :)
OUT OF NOWHERE NOODLE STAND WITH A MUSTACHE!
For being awesome during chat. :3
-Rekanochi
== Add the section headline
Headline text
==

Hi!
This is how high i can jump. Jumps 3452354643W54652462362627254724753547437543727542727524725727 miles away!
are you online? i need u on chat Lowcatzrock (talk)
== coem on the chat There are different infoboxes available for pages about different topics. Here are some of the more common infoboxes:
==

hey get on the chat dude Lowcatzrock (talk) 20:34, June 26, 2013 (UTC)