939
Current Signature:

Out in style baby!

01:19, July 31, 2015 (UTC)
Welcome to the Club Penguin Wiki, Star Warrior Kirby!
Hi there! Welcome to the Club Penguin Wiki, the free online encyclopedia all about Club Penguin! We hope you enjoy your stay here.


Here are some things that may help you get started:

User page - All users have their very own user page. Your user page is where you can write about yourself, your penguin, and many other things.
User talk - All users have their own talk page. User talk pages are used to receive messages from others. You can also leave messages on other users' talk pages. You can add your signature by typing 4 tildes (~~~~), or by clicking the button on the edit bar to do the same thing.
The wiki also has a forum and a chat, where you can start discussions about Club Penguin, editing, about the wiki, and other subjects.
Also, make sure all the actions you do- editing, commenting, chatting, etc., are following the wiki's policy.
You can also modify some of your account settings such as your signature at Preferences. If you want to learn how to make a cool signature, click here!
Other help pages may be found here.

If you have any questions, feel free to ask an

administrator

.
We're always happy to help!

Hey.youcp (talk) 04:30, July 16, 2015 (UTC)
Re: Chat
Hi, Nom Nom Cake.
You are not able to enter chat because your account is not yet autoconfirmed. Since you created a new account, you will have to wait at least 4 days and make at least 10 edits on Wikia before you can join chat on this wiki.
Have a good day,
--Hey.youcp

19:43, July 16, 2015 (UTC)
If you created your account on July 15, then yes, your account will be autoconfirmed on July 19. For a more approximate time though, you can check the account creation log on whatever wiki you created your account on.
--

Hey.youcp

22:18, July 18, 2015 (UTC)
Hi, Jasper.
The recent posts and comments you've made on threads and blog posts were unrelated and have been deleted. Please do not add anymore unrelated content.
Thanks,
--Hey.youcp

05:34, July 19, 2015 (UTC)
Re:....help i dont know what goes here
why would i do that u cheeky skrub
So you want to stalk me, eh? OR, you just want to talk to me. Well, you can('t)! 11:03, July 19, 2015 (UTC)
Because I'm Peridot, and a worker of Yellow Diamond, so surrender or else --Jasper, the Hot Cheeto (talk) 17:21, July 19, 2015 (UTC) aka Peridot
I liek Steven Universe too.
I never thought i would find someone who does. xD
~~UC The Really Bored Person.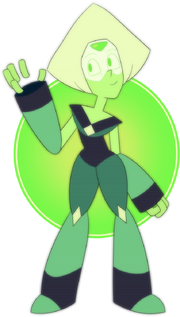 ~~
Ok, my rival --Jasper, the Hot Cheeto (talk) 22:56, July 19, 2015 (UTC) btw this is NNC's new account I closed NNC for that reason
Club Penguin Wiki Roleplay Wiki
YOU'RE A HERO, MAN!
Hi 17:48, July 20, 2015 (UTC)
HDR3
When is Hot Dog Red shorts 3 coming? ~Penrock13 :D 17:04, August 22, 2015 (UTC)
*Shrugs* I hate recolors now...
Yeah. Sonic Recolors are starting to get on my nerves and They will need a unique design not a recolor, I agree with your sentiment that Sonic Recolors should not be a Recolor. sorry if it is being rude but... why do you hate Sonic in the first place?? I'm more confused than angry. --~ Cirno The Ice Fairy (My talk!) 15:36, October 27, 2018 (UTC)
Community content is available under
CC-BY-SA
unless otherwise noted.