Ay if chu wanna open your mouthole do it here.
Welcome to the Club Penguin Wiki, The Jonie!
Hi there! Welcome to the Club Penguin Wiki, the free online encyclopedia all about Club Penguin! We hope you enjoy your stay here.


Here are some things that may help you get started:

User page - All users have their very own user page. Your user page is where you can write about yourself, your penguin, and many other things.
User talk - All users have their own talk page. User talk pages are used to receive messages from others. You can also leave messages on other users' talk pages. You can add your signature by typing 4 tildes (~~~~), or by clicking the button on the edit bar to do the same thing.
The wiki also has a forum and a chat, where you can start discussions about Club Penguin, editing, about the wiki, and other subjects.
Also, make sure all the actions you do- editing, commenting, chatting, etc., are following the wiki's policy.
You can also modify some of your account settings such as your signature at Preferences. If you want to learn how to make a cool signature, click here!
Other help pages may be found here.

If you have any questions, feel free to ask an

administrator

.
We're always happy to help!

Jeserator (talk) 19:01, October 6, 2014 (UTC)
RE:Protect my page
Hi Jonie,
I've added back the placeholder for you. If you want to add again to a page a placeholder, add (you can reve/modify the |thumb|300px):
[[File:Placeholder|thumb|300px]]
In addition, please make sure that only you can access your account, so your brother/others can't your account to do something bad in the wiki.
Penguin-Pal (talk) 18:10, November 30, 2014 (UTC)
Warning
Hello The Jonie,
I would like to remind you of some of your actions on this blog post are against the rules. Victimising and insulting other users or intentional use of negative words directed towards them goes against our policy.
I would politely ask you to refrain from this behaviour in the future as to not continue breaking the policy.
Regards,
--Roger6881 (talk) 10:40, December 24, 2014 (UTC)
Block
Hi, The Jonie.
Per your comment on this blog post, I have blocked you for 1 week and your comment has been deleted. Please do not threaten to kill any user, as it's not a topic that should be taken lightly or joked about.
Thanks,
--Hey.youcp

01:31, February 18, 2015 (UTC)
Happy (late) New Year 2015!
Hey <insert name here>. Happy (late) New Year 2015! Here's a collage of all the users and characters from CP, CP Wiki, and the CP Spanish Wiki. Try to find yourself! If you do not find yourself, then I seriously apologise since
It was full
Perhaps you didn't have a custom penguin of your penguin
Either way, I highly appreciate for a wonderful 2014 and a bright new year 2015.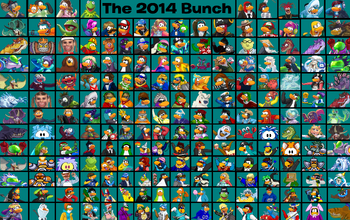 Time to rock out!

February 22, 2015
Happy Easter
Happy Easter from Dps04!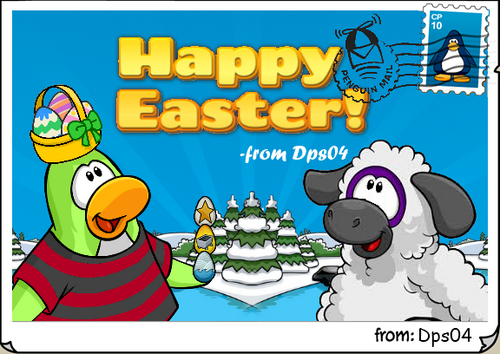 --

Dps04talk 17:04, April 6, 2015 (UTC)
Kill Steven
Can you help me do that? Thanks, it means so much to me
Jasper, the Hot Cheeto (talk) 05:15, July 19, 2015 (UTC) aka Peridot the Peridorito
Community content is available under
CC-BY-SA
unless otherwise noted.