123
Thank you for visiting my talk page. Please understand that if you are leaving me a message that is follows the Wiki's policy, and do make sure that you sign your name at the bottom of your message.
I will reply to ALL messages left on here within 24 hours of you sending the message.
Due to the New Year, from the 30th December, 2014 to 3rd of January 2014 it may take up to 48 hours for a reply, but usually 24 hours.
Reply
Hi Troy,
Can you please be more specific about what you're talking about?
Penguin-Pal (talk) 13:36, September 17, 2013 (UTC)
Reply
Hi Troy,
In general, you earn user rights by making significant contributions to the wiki.
There's no such group as moderators here. Perhaps you meant admins or chatmoderators? If this is the case, you'd need some more experience in the wiki to earn them, and contribute more frequently.
P.S. please remember to add a new section when sending messages (replace ==Subject Here== with ==Your message's title==).
Penguin-Pal (talk) 13:55, September 17, 2013 (UTC)
RE:MainSpace Edit Counts
Hi Troy,
Mainspace pages are ordiary article, like items pages, parties pages, characters pages, and so on. These pages without any prefix like User: or Template:- which are other namespaces. All articles are listed in Special:AllPages, though it's quite easy to search for them (you can use the wiki search and change the results to mainspace only as well). And like in the link that you sent me, the easiest way t check someone's edits in a certain namespace is via Special:EditCount.
Penguin-Pal (talk) 07:51, November 23, 2013 (UTC)
If you fulfill the criteria, there's no need to ask permission to vote. You can feel free to do so :)

Penguin-Pal

(talk)

08:13, November 23, 2013 (UTC)
Re: Timezone/No Chat Moderators or Admins on.
Hello, Troy.
Thanks for letting me know. I've left a message on the talk page of the user you mentioned. As for your suggestion, I have let the other admins know and am waiting for them to respond. Once they respond, I will be glad to let you know the results.
Once again, thank you for your help.
--Hey.youcp

18:28, November 24, 2013 (UTC)
Pls check my talk page and leave a message pls
Pls tell me if you have your own websites
Pls reply

Luvyred123 (talk) 11:10, November 25, 2013 (UTC)
Merry Christmas
Merry Christmas to you!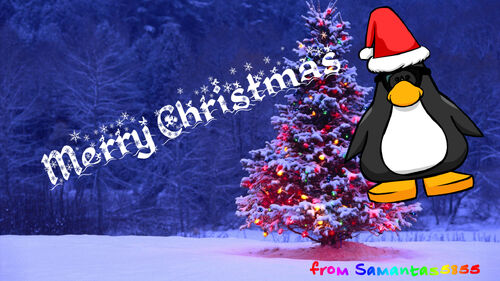 RE:Very Important
Hi Troy,
Thanks for this info- i took action about it. Please note that users ca say crap, though over-using it is usually kinda random and weird.
Penguin-Pal (talk) 05:30, December 19, 2013 (UTC)
RE:Another fight
Hi Troy,
Thanks again for this info. I couldn't find swearing in the logs, though he's now blocked forever for being a sockpuppet.
If there was a case of swearing, please either mention what the user said (it's all right if you quote when reporting a user), or if you don't want to mention what word it was, just tell at what time for you the case was taking place, so the user that you're contacing with can locate the time and discussion easily.
Thanks again,
Penguin-Pal (talk) 14:28, December 19, 2013 (UTC)
Happy Holidays!
Whether you are celebrating Christmas or not, HAPPY HOLIDAYS! :)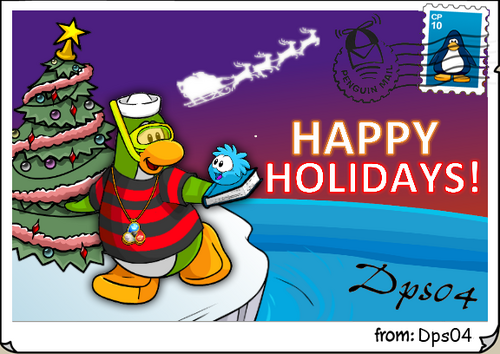 --

Dps04talk 05:08, December 23, 2013 (UTC)
Merry Christmas from JWPengie
If you already got one, you get two! :P You might need an extra bed this year!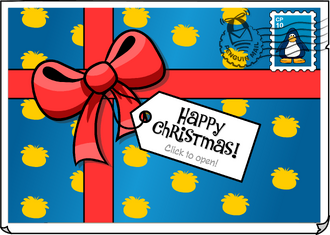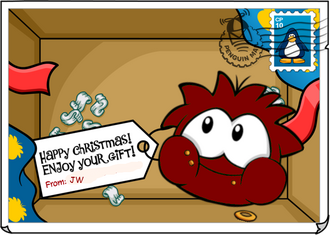 JWPengie rides the train! CHUGGA CHUGGA CHOO CHOO!!
12:05, December 24, 2013 (UTC)
RE:Reverting my edits?
Hey Troy,
I accidentally reverted your edit when I should have simply edited the page. You see, I only accidentally reverted it because I didn't think the part about how you could dress up as the character was that beneficial to the page, since basically all characters from stage plays you can dress up as. Sorry for the confusion. Good work with your edits!
Kallie Jo (talk) 07:24, December 26, 2013 (UTC)
Thank You, and that is alright. I am removing most stubs, as they are mainly all information known.
Chat
Get on chat now.

Jnk6/Jnk9

Remember! Reality is an illusion, the universe is a hologram, buy gold, bye! 07:36, December 26, 2013 (UTC)
RE:Bullying Issues
Hi Troy,
Thanks for notifying me about this topic. To begine with, if you know this person and he bullies you over the internet, your idea of notifying the authorities can help- you can also inform an adult that you trust and feel comfortable to tell him about this.
About these two accounts that you mentioned, luckly Kallie blocked them. Also if you ahppen to be in chat in one of those attacks, you can just log out from chat. If the chat is empty they would probably get bored and quit or for some other reason.
About that bully, you don't have to worry: even if he changes his IP addresses, there are other creative ways to block him from interacting with the wiki. I might need to talk with the stuff members for some of those blocking methods, but don't worry too much about bully attacks, we'll get them :)
Penguin-Pal (talk) 11:13, December 29, 2013 (UTC)
Community content is available under
CC-BY-SA
unless otherwise noted.